We would like to thank and support our sponsors for their generosity, helping us to help the disabled veterans and kids enjoy some quality time doing things they may not otherwise be able too. With out there support what we are doing would be very difficult. Please patronize our sponsors and let them know we appreciate their support.
---
Current Champion Sponsor
Thank you for your donation of decking, captains chair, and flooring in 2020.
---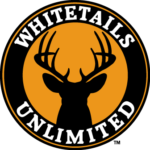 Founded in 1982,
Whitetails Unlimited
is a national nonprofit conservation organization that has remained true to its mission and has made great strides in the field of conservation. We have gained the reputation of being the nation's premier organization dedicating our resources to the betterment of the white-tailed deer and its environment.Whitetails Unlimited's mission is to raise funds in support of (1) educational programs, (2) wildlife habitat enhancement and acquisition, and (3) preservation of the hunting tradition and shooting sports for future generations.
Phone: 920.743.6777
Toll Free: 800.274.5471
Fax: 920.743.4658
---
Safari Club International, Michigan Chapter. – Current Champion Sponsor
The Michigan Chapter of Safari Club International. Safari Club International is a worldwide organization that fights daily to protect your right to hunt both here in the United States, and internationally too. SCI also promotes wildlife conservation thru hunting and education which is based on scientific facts. Their humanitarian efforts are designed to assist organizations such as ours, to promote safe hunting, wildlife conservation and respect for the land. Their continued generosity has helped us to provide the same education to our area youth as well as enjoy outdoor activities such as shooting sports and fishing with our disabled veterans.

---
Tri County Eagle Riders
http://tceagleriders.com/
---
---

http://www.genesfamilymarket.com/
Supplying bottled water and a sack lunch at cost.
---
Forty and Eight and the American Legion 381
, Croton, MI
Has supported us in many ways from our beginning. Most of our volunteers are also veterans and give of themselves above and beyond.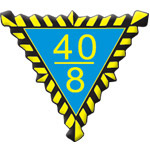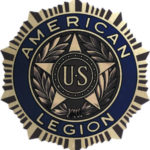 ---
https://www.upimi.com/
Universal Products have been a sponsor from the beginning supplying us with the coaster/kickstand plates which help us generate much needed revenue.
---
https://www.dobbprinting.com/

---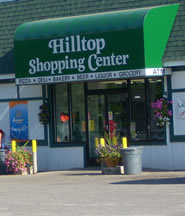 Hilltop Express, 6353 E 88t St, Newaygo MI. 231 652 6659.
A supporter from the beginning supplying all of the bait needed to take the vets fishing.
---
Bucher Hydraulics,
734 386 0787.
---

Red Arrow Archery Supplies
Donating equipment and classroom instruction time.
---

https://www.gerberfcu.com/
Came on board as a sponsor in 2017.
---
Walmart (Fremont MI) Has been a sponsor since 2016. Generously donating much needed funds and equipment.
---
https://www.andersonssilkscreening.com/
---
Jack Q. Hayes Company
Detroit, MI
---
Croton Township Campground
,
231 652 4542.
---
D&D Strickland
Croton, MI.
---
M & J Hardware & Video
231 652 7624
---
Veterans Web Design
231 421-4836
---
Meijer
---
Lowes

---
Our Volunteers We would like to thank our volunteers. They donate their time, their boats, and whatever equipment it takes to get the job done. With out our volunteers none of what we do would be possible!Thank you, and please keep up the good work.